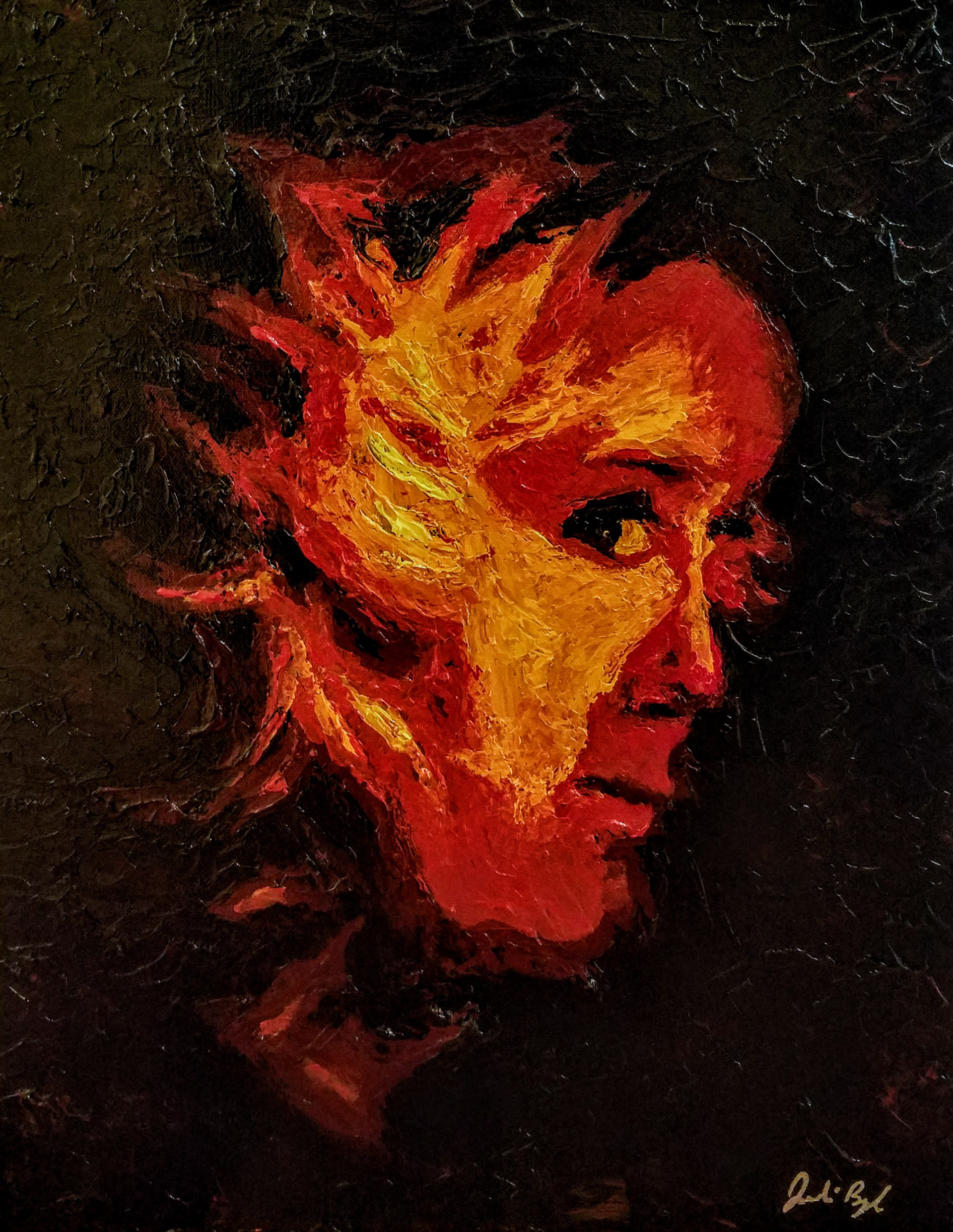 A little bit about Julie...
Julie Byrd Diana was born and raised in West Lafayette, Indiana. She attended West Lafayette schools,
where her childhood love of art really began to blossom. Her instructors in the West Lafayette schools
encouraged Julie to embrace her creative side through the use of many different mediums with
challenging projects that helped to build the foundation for her artistic endeavors to come.
After graduating with a BA from Purdue University in 2004, Julie moved to South Carolina and
eventually returned to the Lafayette area to begin a career with her family business, all the while
continuing to paint or pick up the pastels for relaxation and enjoyment. This hobby of painting for
relaxation began to evolve, as more and more people noticed her works, commenting on the rich texture
and style, while asking to purchase them.

Julie's first year professionally promoting her artwork into the Lafayette community, was quite the
success, earning her works acceptance into several juried art fair events around Indiana and a Purchase
Award for one of her paintings at Round the Fountain Art Fair, 2018 in Lafayette, Indiana. Julie knew
then, that she had made the right decision to share her passion for art with others, professionally.
Julie is a passionate person that is dedicated to many different avenues life has to offer. Using art as her
personal meditation outlet, is the major aspect that drives Julie's creativity: the paint and brushes being
her therapist. She has faced some major life challenges with Lyme Disease and loss of loved ones, as
well as blessings in life, such as meeting her soul mate and having extraordinary family and friends.
These challenges and blessings have greatly influenced her works as her career continues to evolve and
grow.

Her unique style of art, whether it be the impressionist acrylic paintings, thick with texture or the realistic
portraits of animals and humans with pastels, continue to advance with time. Landscapes, still life,
nature, animals, the human form and portraits are often seen in her work, however she is by no means
limited to these subject areas only.
***Julie's logo design and photos of her work were done by Justin Colter of JC Design. Justin's contact info: jmcolter at gmail.com