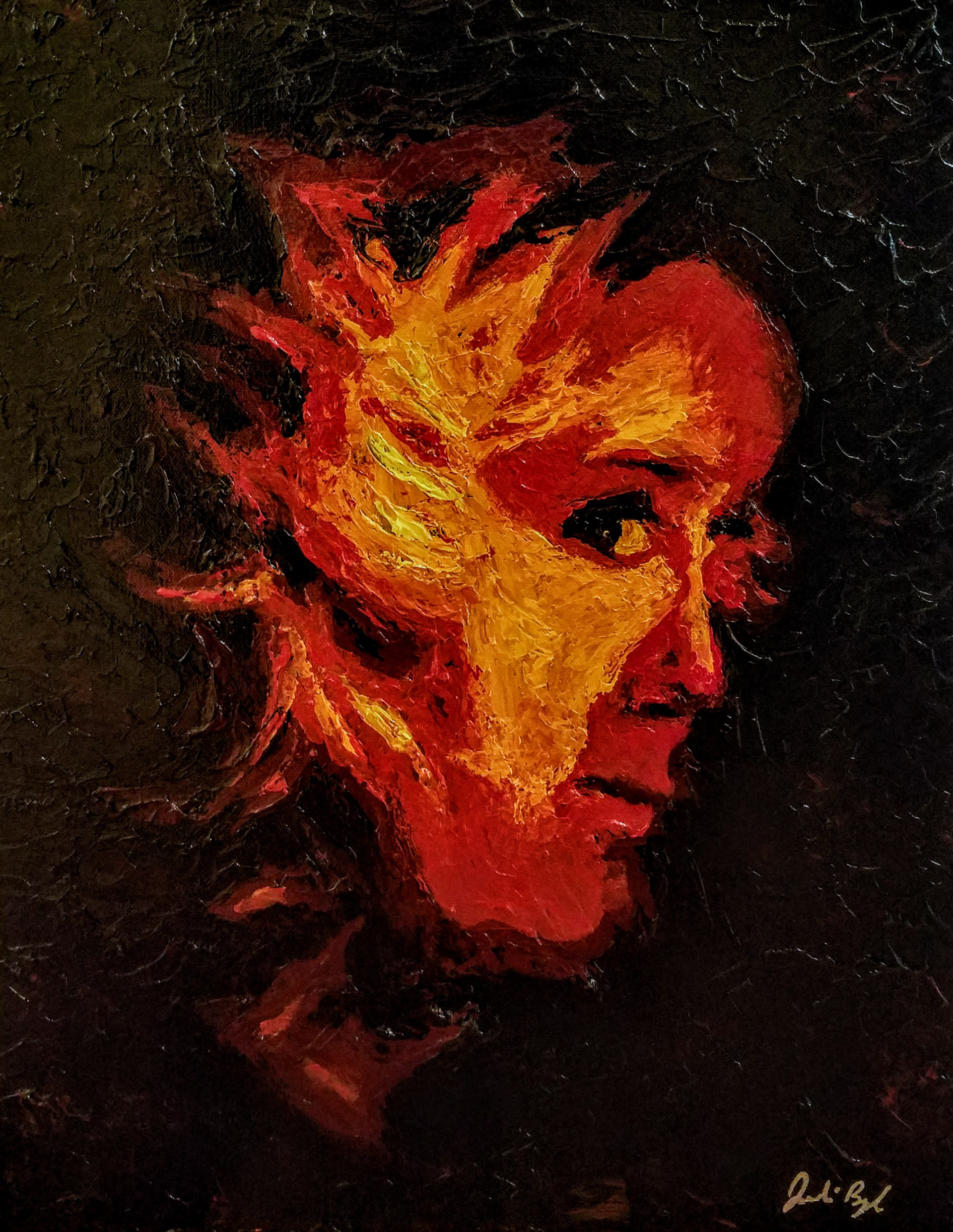 A little bit about Julie...
 Julie Byrd was born and raised in West Lafayette, Indiana. Julie is a passionate person that is dedicated to many different aspects life has to offer. Her emotional energy and insightful nature, always reacting to the environment which surround her, help to drive her creativity.
     Julie has always held a deep love for animals. She relishes in natural beauty in the world, as well as beauty created by man.
     She enjoys creating art in many different mediums and has developed her own style over the years for personal enjoyment.
     Julie's painting style has a very impressionistic feel. Vivid use of color and of utilizing the complimentary color palette with thick expressive brush strokes, create a bold and intense dimensionality to her work. Colors are mixed directly on the canvas to create depth while often obscuring exact detail.  Hints of iridescent colors often emerge in her pieces
     Julie also works with pastels and charcoals. This medium tends to yield a style for her that she portrays with a soft yet expressive feeling, blending details of subject matter. There is an embracing emphasis on light and its ability to change subjects in their environment.
     Landscapes, still life, nature, the human form and portraits are her favorite subject areas. Julie often captures unusual angles on such subjects to create detail that would normally be obscured by viewing the subject in its entirety.
***Julie's logo design and photos of her work were done by Justin Colter of JC Design. Justin's contact info: jmcolter at gmail.com